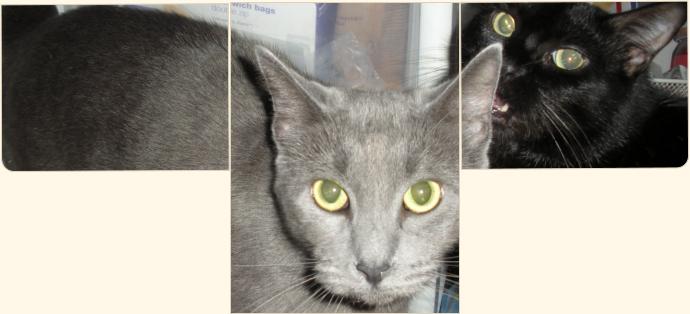 Onara is in charge of tearing up door
fixtures while sharpening her talons.
Her begging skills are most excellent
and she has a nasty habit of licking her
own breasts.........
Scar is the biggest cat. She was a little
thing that possibly tried to take her own
head off with a fan belt. Getting
neutered kicked her metabolism into a
negative number and now imitates a
watermelon.


My Name is ONARA
My Name is SCAR
Made with Xara
See if you can spot the kitty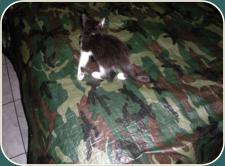 Is there a bird in there?